THE SENSOR TECHNOLOGY ADVANTAGE
Brandenburg's proprietary sensor technology is a landmark innovation that monitors, documents, and predicts pest behaviour in compliance with food safety regulations. It reduces the risk of infestation, optimises resources, and eliminates guesswork with paperless monitoring.
Round-the-clock pest monitoring
Accurate, actionable, and secure real-time data
Effective performance and real-time reporting
On-demand 24/7 access via integrated dashboard
Fully auditable automated digital documentation
Increased food safety and clean spaces
Key Attributes
Used as a standalone unit or bait station
Configured to detect different types of pests
A pest management sensor that sets threshold levels for better food safety
Our advanced IoP® solution provides data-driven pest control, reducing the risk of contamination and leading to increased food safety.
Benefits
75% accuracy for flying insects that are the size of fruit flies and above
Real-time notifications on fly activity and glue board replacement
A pest management sensor that provides effective fly counting
Our IoP® Optical Fly Counter provides an integrated intelligent dashboard for trending data analytics. It is currently undergoing tests to improve fly count accuracy
Pest management sensors that track and monitor all types of parasites
Our IoP® CapSense Intelligent Sensors are built on state-of-the-art proprietary sensor technology designed specifically for the pest control industry
Benefits
Used in hard-to-reach and high-risk environments
Flexible, fits all applications
A pest management sensor with an extremely high accuracy rate
Our IoP® Rodent Sensor can be used as a standalone sensor or in conjunction with a bait box, glue trap, or snap trap.
Benefits
95% accuracy level in detection of small mice and rats
Easy to deploy on roofs
A sensor exclusively designed for adult cockroaches
Our IoP® Cockroach Sensor provides high detection accuracy for adult cockroaches — not nymphs.
Benefits
Real-time monitoring of cockroach activity
Quicker response and ease of access
Consistency of data with no human error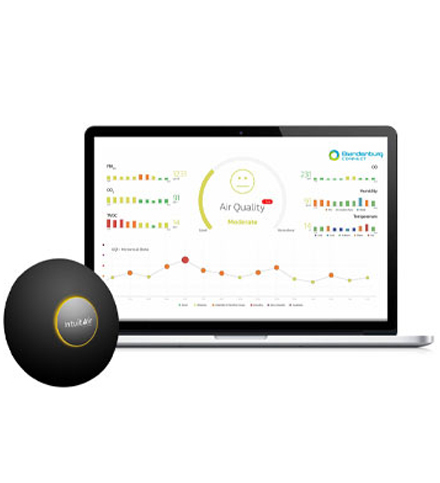 An air quality monitoring system that provides real-time notifications
Our IoP® Air Quality Monitor IntuitAir tracks and measures changes in air quality, including CO, CO₂, TVOC, particulate matter, temperature, and relative humidity.
Benefits
Real-time notifications of changes in air quality
Trending and historical data analytics