Our Ethos
Brandenburg's vision and mission
are defined by these pillars:
Discovery
of innovative technologies
Reduction of CO₂ emissions
with sustainable technologies
Energy efficiency
leading to greater savings

Performance
that is superior and efficient
Our Legacy of Innovation
Brandenburg is an innovative company that has gained a reputation for developing cutting-edge technologies and products. With a legacy of more than 70 years, it is at the forefront of advanced scientific research.
1961
Designed and manufactured the first Insect Light Trap
1981
Created the world's first fibre optic splicer
Manufactured the first
jet-proof fly trap
1987
Acquired by Astec (BSR) Plc
1988
Acquired by Emerson Electric Inc
1991
Developed Translucent TechnologyTM that delivers 2.4x increased UV distribution, resulting in superior fly catch performance
1999
Executed management buyout; owner-managed business completely focused on design and manufacture of Insect Light Traps
1999
Expanded business in 130 countries
2001
Established sales and distribution centre in South Africa
2003
Launched the Genus® range of Insect Light Traps
2007
Set up the European sales office
2009
Developed bed bug monitoring and treatment system
2010
Established Brandenburg NA Inc North America
2012
Started research and manufacturing facility in India
2017
Initiated development of Internet of Pests™ (IoP™)
2021
Launched the Genus® LED range of fly traps
Our In-House Expertise
Advanced scientific research, rigorous testing, and continuous knowledge acquisition lie at the core of all Brandenburg innovations. We consistently produce best-in-class products and technologies with vertically integrated manufacturing and in-house facilities.
End-to-End Vertical integration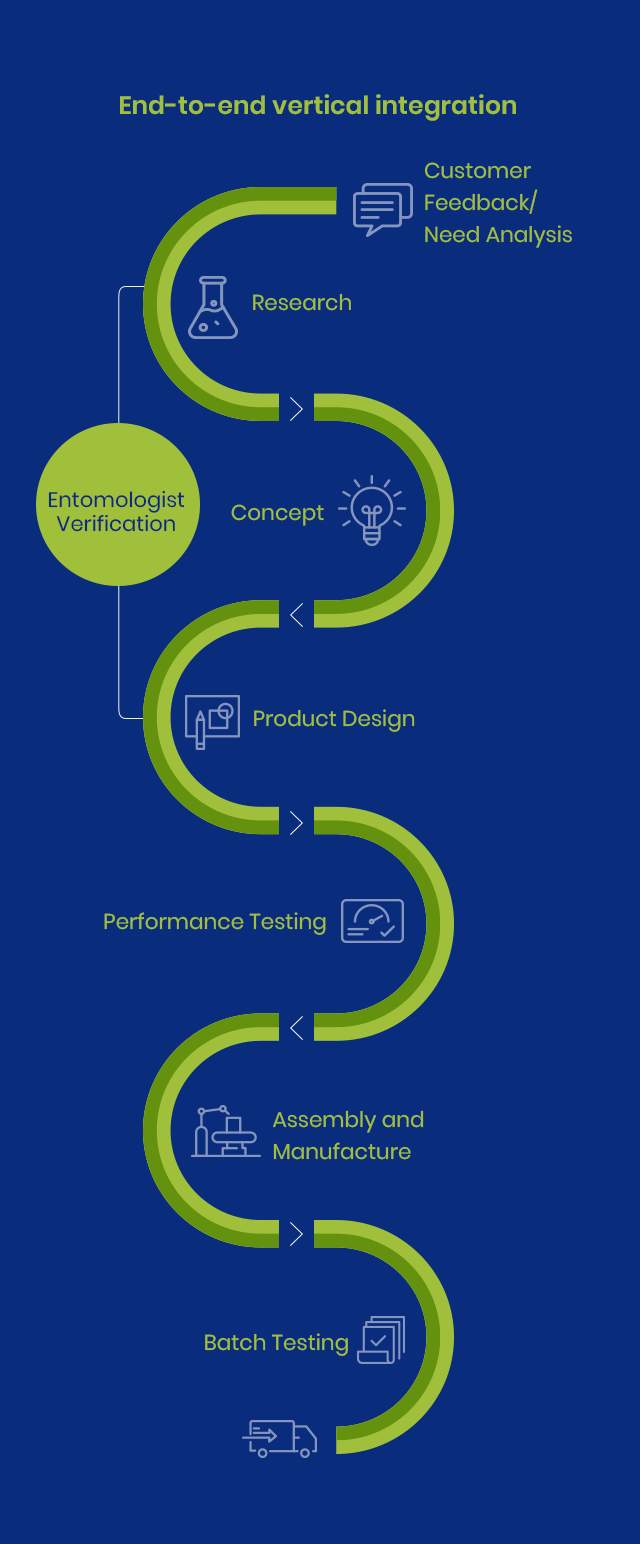 In-House Innovation for Best-in-Class Solutions
Research and development infrastructure
In-house entomology labs with a dedicated team of entomologists
Fly catch efficacy and electroretinography testing facilities
Insect Light Trap engineering centres and teams
ISO 9001:2015-certified manufacturing facilities in the UK
Manufacturing facilities and warehouses across several locations
Our Commitment to Sustainability
Brandenburg has always strived to employ the best practices for reduction of carbon emissions in manufacturing and logistics operations. Our products are specifically engineered to maximise performance and energy efficiency with minimal environmental impact.